| | | | |
| --- | --- | --- | --- |
| Poster: | resting bell | Date: | Jul 16, 2009 5:26am |
| Forum: | netlabels | Subject: | RB063 - jmdkm - Start Here |
jmdkm - Start Here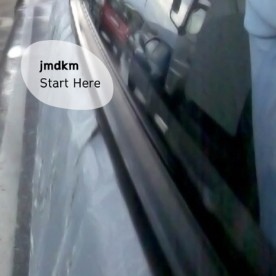 Since 1994 jmdkm has been active in the arts, particularly in painting, photography and sound. He has been in a self-centered experimenting mode which has possibly gone into a naive approach.
"Start Here" contains 9 tracks on a scale from playful to noisy and it is all about trying to find out where it aches or not, trying to feel where it hurts so good. Taking an electro-acoustic path, with nothing but a dorky drum kit, 2 cheesy toy keyboards and some stomp boxes.
In a way the sounds are a bit "harsh" but the notion throughout "Start Here" has always been melancholic and somewhat poetic...
More information
www.restingbell.net/releases/rb063-start-here
Or directly at archive.org
www.archive.org/details/rb063